VOLVO CONCEPT XC COUPE
Composite ad mock-up from 2 of my photographs. Pre-edit photos below are from the Upper Peninsula back road & Volvo XC Concept at 2014 NAIAS auto show.
Outdoor, Business Card, Poster, Website, Dataflow/infographic Book.
Business Card -

 Made from recycled cardboard imprinted using a custom stamp.​​​​​​​
Poster Design -

Exposes numbers across the state to provide awarness that no matter where one lives homelessness is everywhere. ​​​​​​​
Homeless Book -
Homeless Infographic/dataflow book with information from U.S., Michigan, and Detroit using mostly found objects and a sharpie to create text or diagrams. The outer cover of the book is made of thick crumpled paper that resembles a paper bag type texture. 20 pages of information.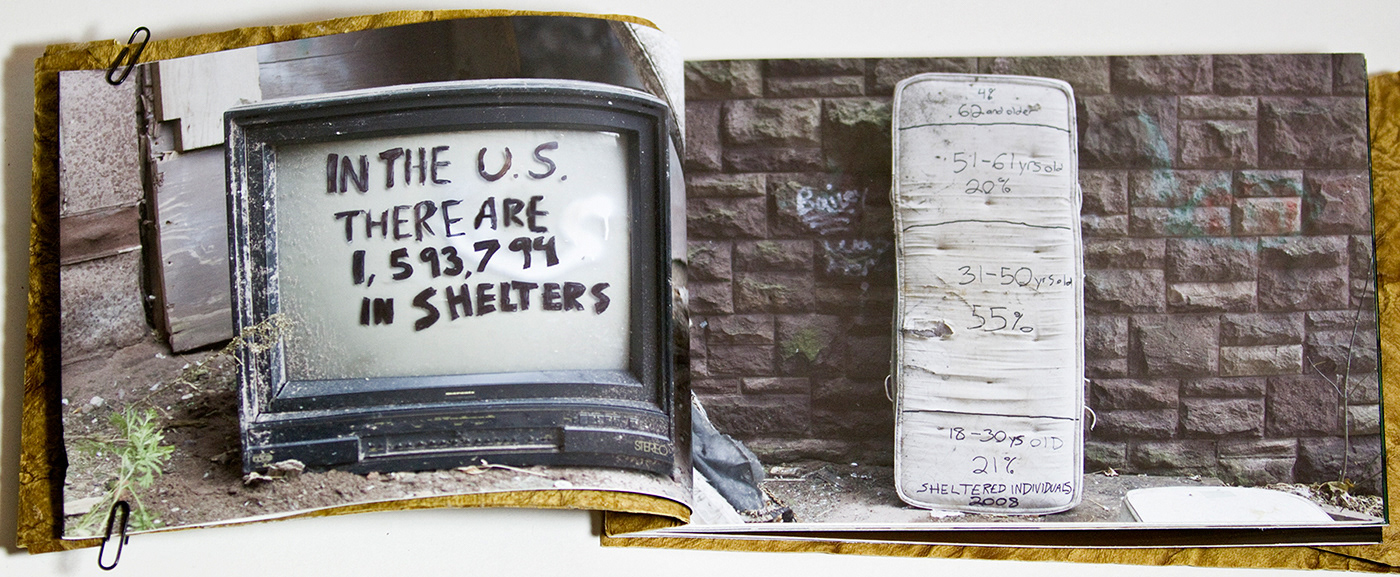 Social Media Graphics
Instagram & Facebook clickable Social Media Graphics. I also schedule out.
Anatomy Of An Answer Book
The Multitude of unique answers you make to life's random questions make up your own distinct personality. These questions and 
answers form the many layers of who you have become. When I visualized how each answer was apart of the person mentally and 
physically it gave me the image of a medical illustration of the inner body. The written words became part of the organic tissue.
With each layer you peal back more of the questions and answers become visible in each section.
Anatomy of an Answer is printed on transparent pages to slightly expose illustrations a few pages ahead. The farther you explore 
into the book the more the questions and answers you will see at the end of each section. 

Anatomy of an Answer is a hand illustrated book (india ink) with very limited guide lines for only the type base placement & inner circle to give the book a organic; same as the answers and questions.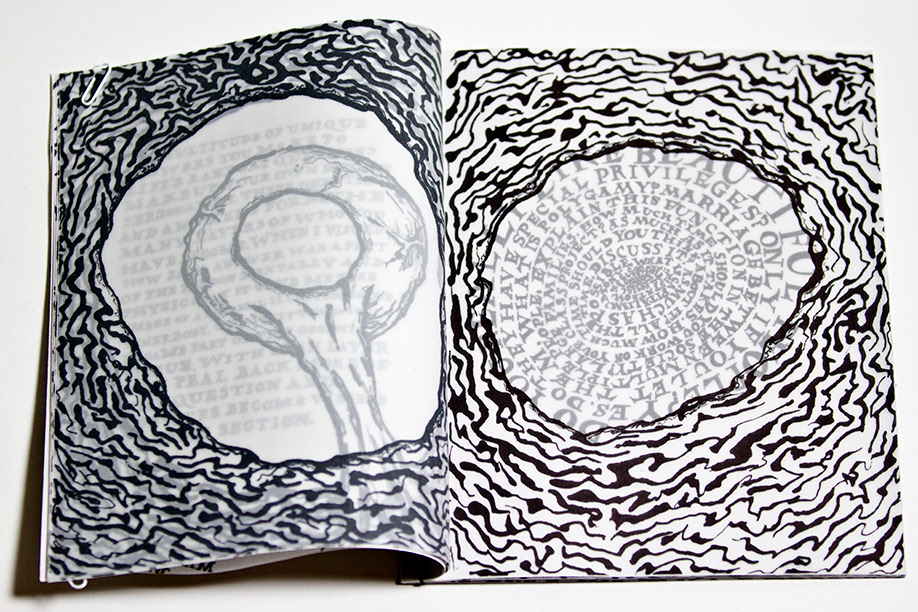 Marvel Annual Report - 
Vector Illustrations.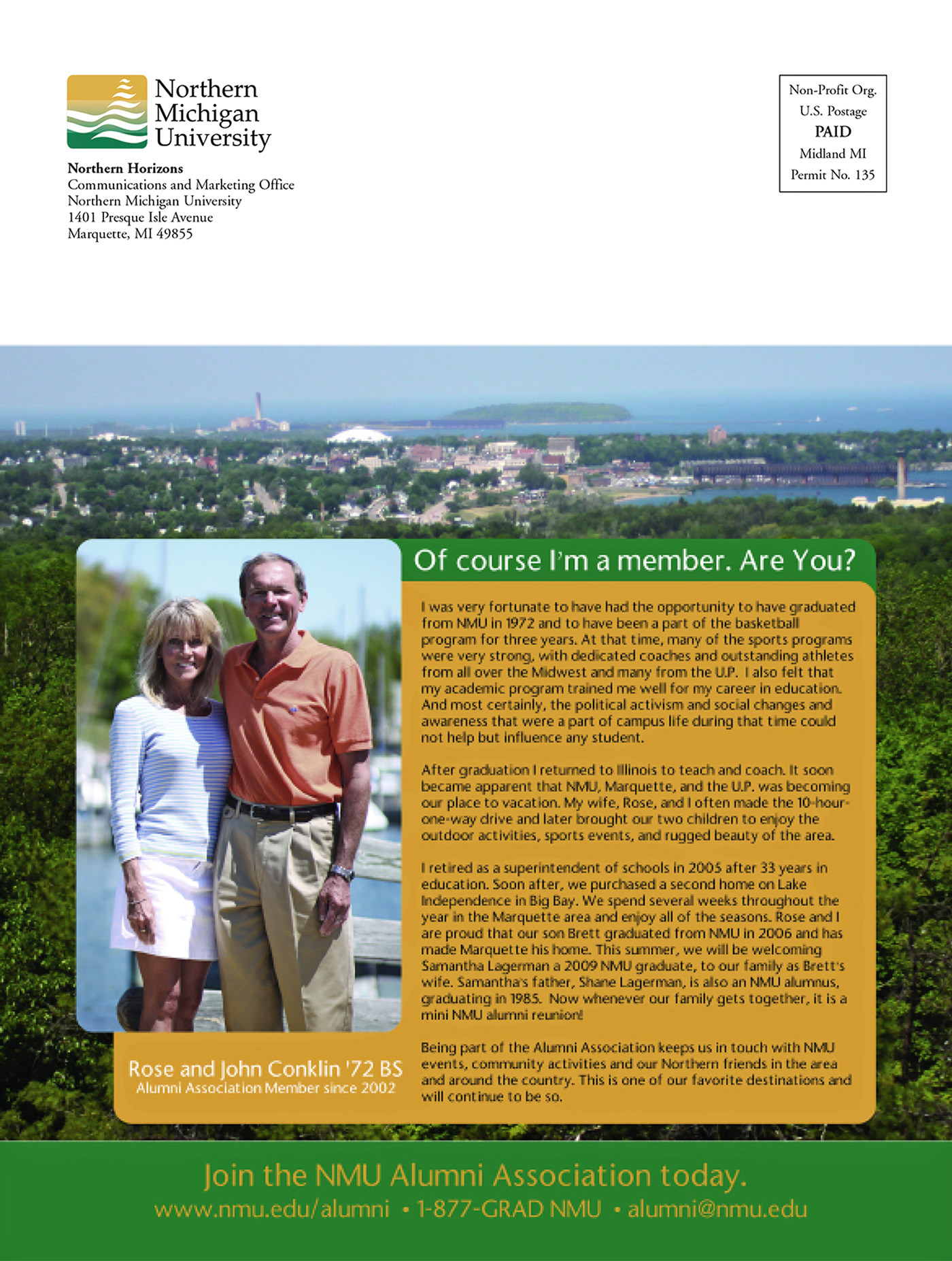 Northern Horizons Magazine (Back Cover)

NMU Alumni Associations Ad. 
Design    And
 Photography